Everybody is busy unveiling their new devices at this year's CES, and Panasonic wants to attract our attention with tablets rather than smartphones. Two new Panasonic Toughpad Windows tablets (12.5-inch) have been revealed, and the devices combine performance with ultra-rugged body.
The new Panasonic Toughpads have been designed to stay safe from drops, spills, and other kinds of damages, which is evident from the rugged frame. The tablets run Windows 8.1 out of the box, but a Windows 10 upgrade might be on its way. However, considering the fact that the Toughpad tablets will appreciate stabler Windows versions, Panasonic also offers a Windows 7 option for those who want it.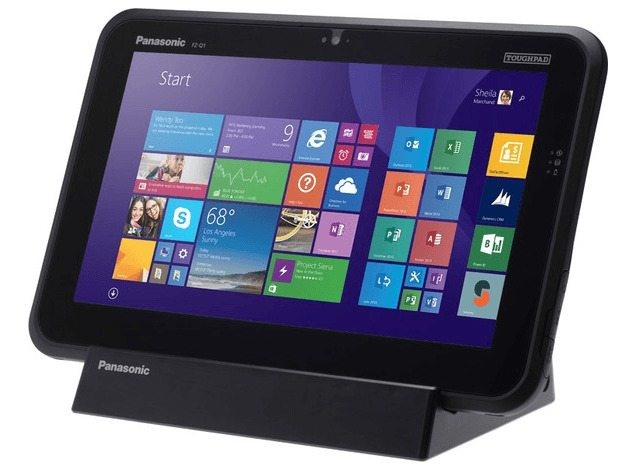 The Panasonic Toughpads come in two variants. One is the Performance model that costs $1,699, while the Standard model retails at $999. Both the tablets come with a 12.5-inch FullHD screen. The Performance variant is powered by a Core i5-4302Y "Haswell" SoC, and packs 8 GB of RAM and 256 GB of SSD. Meanwhile, the Standard variant runs a N2807 Celeron processor, and gets 4 GB of RAM and 64 GB MMC / 128 GB SSD.
Given to their rugged nature, the Panasonic Toughpads measure 13.4 x 8.7 x 0.8 inches and weigh 2.3 pounds. Both the slates get USB 3.0, Bluetooth 4.0, micro SDXC card slots, and 802.11ac Wi-Fi. Optional additions include smartcard readers and 4G LTE with satellite GPS.