The word 'waterproof' when combined with 'smartphone' often gives a feel of reliability to anyone. Big firms have spent considerable attention in previous years towards the development of waterproof handsets, and the technology has come to many modern handsets in last 2 or three years. But it's only now that KDDI and Kyocera, two popular Japanese firms, have come up with a soap-proof smartphone Digno Rafre.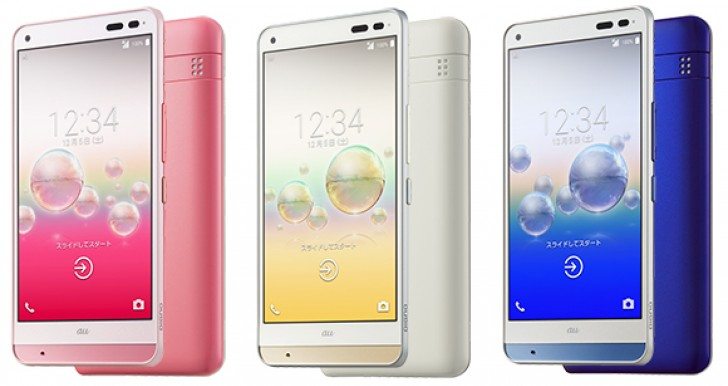 The firms claim Rafre to be the first of its kind smartphone which is specifically designed to withstand hot water resistance rated at 43° IP58. The device is further rated to be shockproof (MIL-SSTD-810G) and has Dragontrail X display protection so that your champs can actually play with this thing. The Rafre comes with a Rubber dock which doesn't let it sink in water. Available in Navy Blue, Cashmere White, and Coral Pink, the handset is efficiently prone to potential accidents.
Speaking about the specs, Rafre features a 5″ 720p display, 2GB of RAM, and 16GB storage expandable using microSD card along with a 13MP rear camera. Connectivity options include 4G LTE, WiMAX, and VoLTE. The device is powered by 3,000mAh battery claimed to deliver about 20 hours talktime on VoLTE.
The Rafre possesses Kyocera's Smart Sonic Receiver which delivers 'sound without speaker' adding to the durability of the handset. Touchscreen of the device is claimed to work even when wet and is being confused with the resistive one. However, a little patience for the official specsheet will clear away such doubts.
Targeted at parents with 'kids of this generation' Kyocera's Digno Rafre will officially launch next Friday at JPY 57,420 ($465/€440).