Sony has announced its CES 2016 press conference and the date has been set to 5th January. The conference will start at 5PM local time. The teaser poster of this announcement includes new headphones, TV sets, smartphones, and more. And when talking of smartphones, we can't help but think of the rumored Sony Xperia Z6.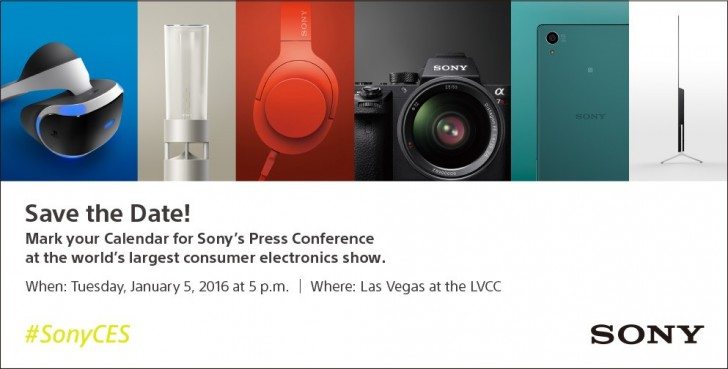 As you can notice in the teaser, a smartphone too has been included in the picture. Does it hint at the Xperia Z6? Possibly. Because as of now, the Z6 is the only rumored upcoming Sony smartphone that we have heard of, so we expect to hear something of the phone at the CES 2016 conference.
However, when talking logically, the Xperia Z5 has been launched only recently. And Sony would be killing the sales of the Z5 if it were to launch the Xperia Z6 so closely after. So even though we expect some official words, spec leaks, and announcements on the Z6 at the event, we do not expect the launch date to be set before the second half of 2016.