Before we dive into the details, let me make it clear from the onset that what we are going to discuss in the article are basically pure rumors at this juncture — however credible and plausible. Having cleared that up, a new report has surfaced on ChipHell forums (via Overclockers) about AMD preparing a 16-core, 32-thread CPU powered by the Zen architecture.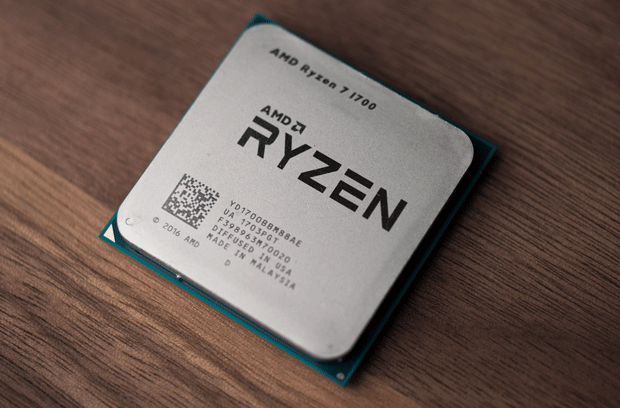 We should be careful not to confuse with the Naples chip, though — that's for the server spectrum. Whatever it is that the rumor mongers are currently speculating about, it seems to be in the commercial spectrum. So, with that into consideration, this speculative chip is likely to be a part of the extended Ryzen family.
Worth noting, we have seen the Naples chip on Zauba's shipping database on multiple occasions. As you know, Summit Ridge is the chip giant's mainstream platform with Zen architecture and eight-core dies. Naples, meanwhile, is the codename for AMD's chips built for the server platform. In other words, it's the same platform that will be bestowing Zen with 32 cores. (Also, don't confuse it with the Zeppelin platform that will encompass a 32 Zen Core.Vega based APU too.)
Coming back to the rumor, it clearly says that the SKU in question could be based on the LGA socket, thus effectively increasing the challenges associated with porting AMD's intrinsic lego-like build philosophy. So, if you look at the rumor from that angle, you are left with no other way to doubt its authenticity. That's another of saying that while AMD can conveniently launch a 16-core Ryzen chip, odds are high it won't be LGA-based. Because, for that to happen, the company will require refurbishing pretty much everything from the ground up and create a new socket (the rumor calls it the X399 socket).
For better clarity, refer to this quote from Overclockers — hopefully, it will shed more light into the rumor:
Public knowledge by now but AMD has a new HEDT platform coming out in a couple of months. You'll see more of it at Computex I believe. It's a 16 core /32 Thread, quad channel behemoth. And it is insanely quick in the tests that Ryzen is already excelling at. So Cinebench, and all other related productivity programs. The gaming issues that were causing the Ryzen AM4 CPUs to behave erratically to say the least have been ironed out. It's akin to a newer revision on a newer platform. This should be competing with the Xeon and of course 6950X Intel offers for $1700~$1800USD, but at about $1,000 USD if not less for some Skews. Coming soon.

CPSs are pretty big physically, about twice the size of surrent 6950X CPUs and a bit more perhaps. And if you were hoping for pins, nope it's strictly LGA! It's NOT 8 channel, but Quad.

Will be a splendid competition between X299 and this AMD platform. Skylake-X is pretty good, not revolutionary but a meaningful step up in IPC and the clocks are pretty high as well. If Intel will have a 32 core part to compete on X299 remains to be seen, but the HEDT platform is going to change quite a bit in the next 4 to 6 months.?