Raspberry has quite a hold on the market when it comes to low-cost board computers, but things might change with the arrival of a new computer in the form of Pine 64, a $15 board computer with better graphics than Raspberry Pi 3.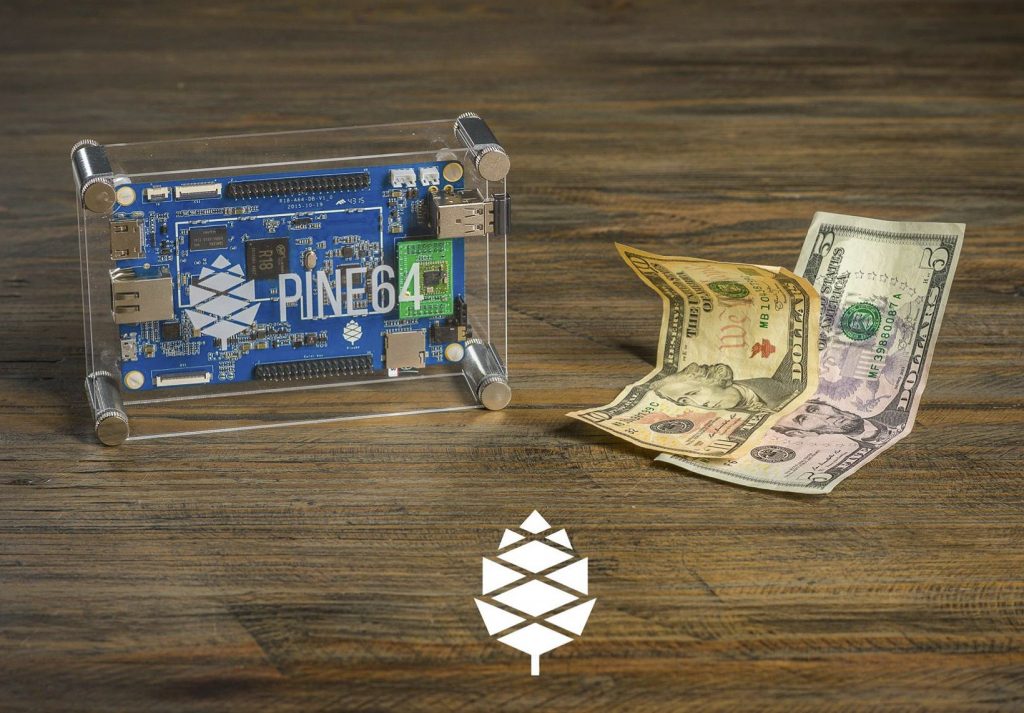 Pine 64 on paper looks as powerful as $35 Raspberry Pi 3 and could serve as a PC replacement. The top-most variant of Pine 64 with WiFi comes at $29. It runs on Android and Remix OS, a version of Android for PCs.
Pine 64 is made by Pine 64 Inc and backed by a contribution of $US1.7 million on Kickstarter. The first batch of computers will be shipped to the same backers. The company has already started shipping small batches after delays and slowly speeding up production, according to posts in the company's forums and on its Kickstarter page.
Some of the backers have been lucky in receiving their shipment while others are waiting to get tracking numbers for their packages.
There are three variants of Pine 64: a $15 model, $19 model and a $29 model. The cheapest one is out of stock, with Pre-orders open for the other two on company's product page.
Just like Raspberry Pi 3, Pine 64 has a 64-bit ARM-based Cortex A53 CPU, MicroSD slot, Ethernet and HDMI ports. It also houses ARM Mali 400 MP2 graphics processor that is capable of rendering 4K video and has better graphics than Pi 3. The Pine 64 has two USB ports while the Raspberry Pi 3 has four USB ports.
The base model of Pi 64 comes with 512MB DDR3 RAM which increases to 1 GB in $19 model along with a 5-megapixel camera port and MIPI video port. The $29 model of Pine 64 has 2GB of RAM and also Wi-Fi, which is also an important selling point for Raspberry Pi.
Expectations have been on the rise for Pine 64 computer since its announcement in December last year. As far as the current batch of shipments is concerned, no details have been provided by the company.