The day has finally arrived and, yes, the iPad Pro rumors were true! At its event today, Apple unveiled the iPad Pro, calling it the best iPad so far.
The iPad Pro has a 12.9-inch screen, the biggest in any iOS device. Under the hood is the A9X, the fastest iOS device processor designed by Apple to date.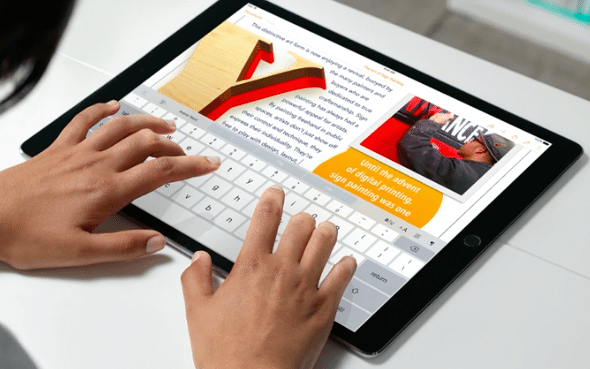 The bigger screen in the iPad Pro means more space for work and entertainment. The screen has a resolution of 2,732 X 2,048 pixel, amounting to 5.6 million pixels. This is even better than the 15-inch MacBook Pro with its Retina display.
The technologies used for the display are the ones used for the 27-inch iMac with its 5K Retina screen. The screen has an oxide TFT layer along with a variable refresh display rate, which is the first on an iPad.
Apple iPad Pro sports the Apple-designed A9X processor, which provides a performance twice as good as that of the AX8; it offers better graphics and twice the bandwidth memory. The A9X also has more RAM than the A8X.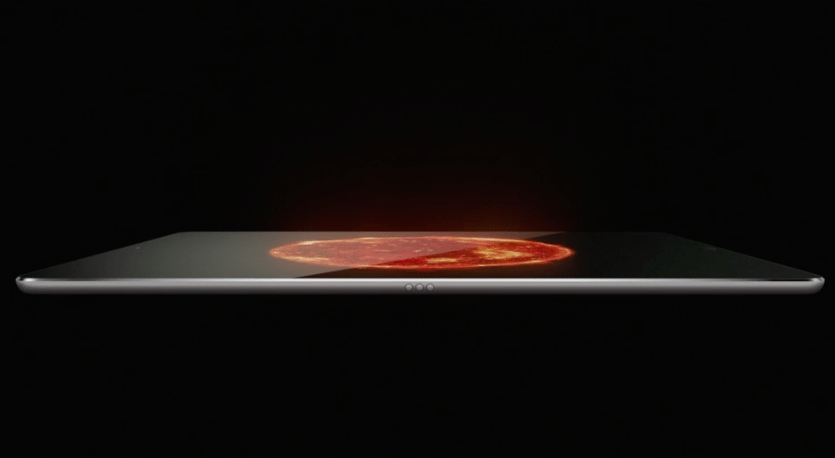 The iPad Pro is said to be faster than 80% of the portable PCs shipped in the past one year, while it is 90 % faster than them in terms of graphics. Other notable features include the Touch ID function, the AutoDesk 360 app for handling large data and the 4K video editing option in iMovie.
The iPad Pro also sports four stereo speakers, which are said to blast three times the volume of the iPad Air 2. However, the iPad Pro has the same 10-hour battery life, even with the otherwise better hardware.
Smart Keyboard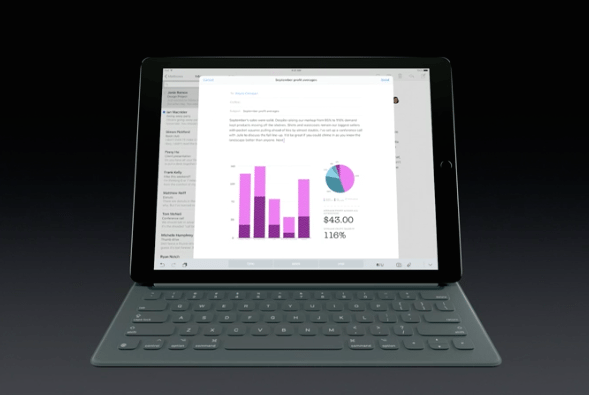 A new keyboard accessory called the Smart Keyboard has been launched with the iPad Pro, along with a new type of connector.
The Smart Connector, as it is being called, connects the iPad to the keyboard magnetically while the software automatically adapts to the physical keyboard.
Apple Pencil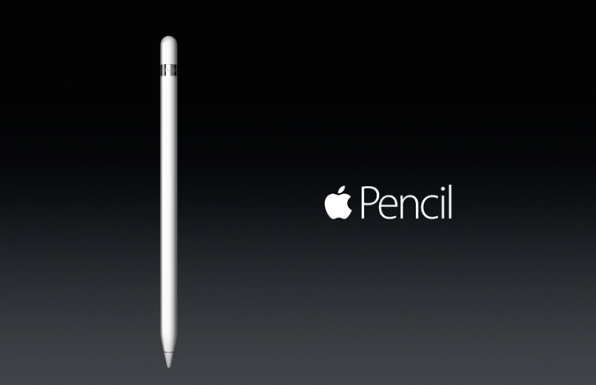 Along with the Smart Keyboard, the Apple Pencil has also been showcased and uses the highly responsive sensors in its tip to detect force, tilt, and position. The Apple Pencil has a built-in battery and a Lightning Connector for directly connecting it to the iPad Pro for charging. The Pencil is said to be very precise and highly responsive.
Prices and Availability
The iPad Pro is priced at $799 for the 32 GB, Wi-Fi-only model, while the 64 GB/128 GB models are priced at $949/$1099. You will have to shell out an extra $130 for the Wi-Fi + Cellular models.
The Smart Keyboard will cost $169 while the Apple Pencil comes at $99. According to Apple, the iPad Pro, Apple Pencil and the Smart Keyboard will be available in the markets by November.