7) Hover Junkers (Platforms: Vive)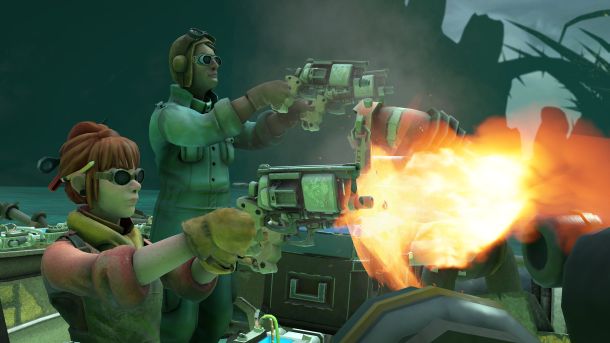 An arena-based shooter with a vehicular twist. In Hover Junkers, players rummage maps on a hovercraft and search for sheets of discarded metals and supplies to boost their craft defense. This will come handy when you need to dodge incoming attacks while temporarily holding backfire. Up to 8 players can challenge or form a team which would have two shooters on a single craft. The developer of Hover Junkers, StressLevelZero says it is also working on a single player experience that should function a bit like a post-apocalyptic Oregon Trail. Obviously, the team has more focus on the multiplayer.
8) Elite: Dangerous (Platforms: Rift, Vive)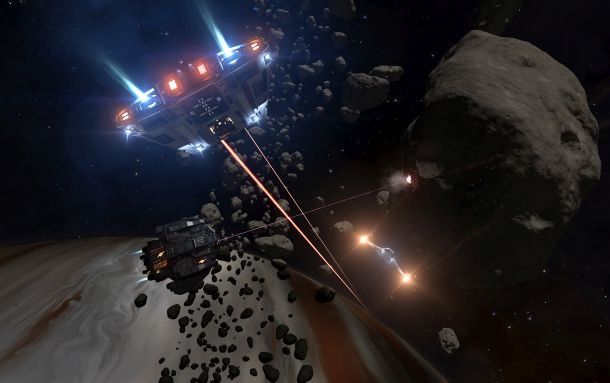 In Elite, players are tasked with acquiring a massive Star Destroyer-worth of galactic credits while exploring a 1:1 scale model of the actual Milky Way. The game is open ended which gives the player the chance to forge a career from one of the following paths; mining planets for the rare ore, trading with various galactic smugglers, joining roving bands of pirates, or setting off to hunt down those pirates and collect their bounty. In a desert world with low gravity, you can launch buggy on sand dunes. The game has been available on PC but a VR will present a whole new perspective on the game.