Smartphones are unarguably the most used gadgets in the world. These 5-inch devices are used by many people as a replacement for their PCs, and some people cannot imagine even a minute without their mobiles. Some of the regular uses of smartphones include chatting, clicking photos, emails, web browsing, navigation, music, etc.
However, apart from the above-mentioned regular uses, our smartphones are capable of many more things that most of us are unaware of. So let's go through 10 such unknown Android tricks and features that you probably didn't know about.
1. Voice Search Without Unlocking the Screen
If you thought that you need to unlock your phone every time you want to do an "OK Google" search, then you are wrong. Some Android phones allow you to set the "OK Google" keyword as "Always on", which means that you will be able to perform a voice search without turning on your screen. In case your phone is capable of doing this, you'll get this feature by going to Google settings > Search and Now > Voice > OK Google Detection > Always on.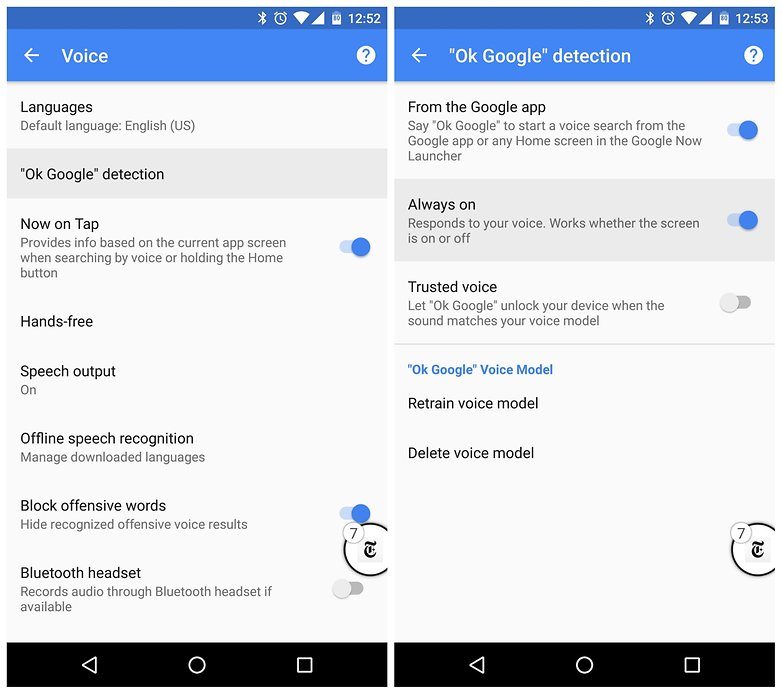 2. Lock or Wipe Your Phone Remotely
If you are afraid of someone stealing your secret data from your Android smartphone, then this tip is for you. Android Device Manager (ADM) helps you to track and control your phone remotely in case you lose it or if it gets stolen. You can use ADM to ring your phone, lock it remotely, or just reset it completely from your computer. You can find this feature in Settings > Security > Device Administrators.